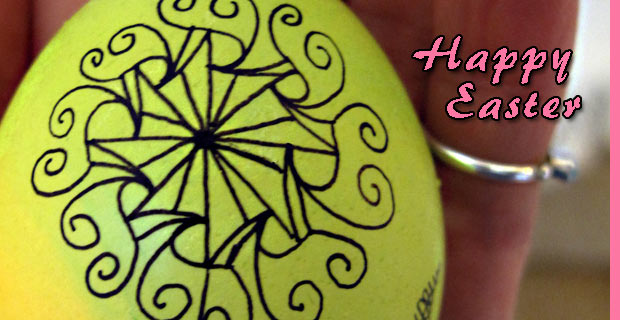 Well Easter is just a week away.  And it's time to prepare some eggs.  We've not had small children at our home for an Easter Egg hunt for many a year.  I'm in the mood to decorate some eggs just the same.  It's been too long a while since the last tangled egg (like two years ago I think).
So today I'm boiling up a few eggs and this week I'll be playing with a bit of 3-D drawing.  Care to join me?  Let's see how many patterned eggs we can add to the gallery this week!  Eggs added will be featured on the LineWeaving social web footprint pages as well.   
So let's see some Eggstra Special Easter Designs this week!